About the Authors and Founders of Transform 5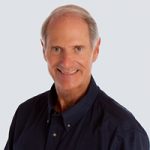 William Sears, MD, has been advising busy parents on how to raise healthier families for over 40 years, and now turns his attention to the specialty of lifestyle medicine. He has served as a voluntary professor at the University of Toronto, University of South Carolina, Keck School of Medicine of the University of Southern California, and University of California–Irvine. As a father of eight children, he coached Little League sports for 20 years, and together with his wife, Martha, has written more than 40 books and countless articles on parenting, nutrition, and healthy aging. He serves as a consultant for TV, magazines, radio, and other media, and his website AskDrSears.com is one of the most popular health and parenting site. DR. Sears and his contribution to family health were featured on the cover of TIME magazine in May 2012.
Erin Sears Basile, or "Sears Kid Number Five," as she will joke, received her BA from Vanguard University and MA from Azusa Pacific University. After a health crisis led Erin through her own mental and physical transformation, a spark was ignited in her to focus her life toward helping others, and she is honored to guide people through the journey of healthy living. She is a certified health coach, yoga teacher, group exercise instructor, and cofounder of the Transform 5 healthy living plan.